5 Reasons Why You Should Consider Smart Curtains In Singapore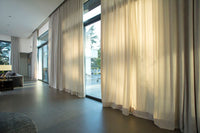 Great For Hard-To-Reach Windows
It is so common to find big tall windows or bay windows with a deep sill in Singapore. Smart curtains are perfect for these difficult areas if you don't like to stretch your arm to reach the curtain or reach over the bay awkwardly. They are also a useful option for elderly who have hard time pulling the heavy fabric or even accessing the curtain. The convenience of smart curtain can help make everyone's life easier.
Protect Your Furniture From Harmful UV
Did you know that the UV radiation level in Singapore is generally in the high to extreme range throughout the year? Using the right window treatment is not only about preventing the heat entering the home, it is also about protecting your furniture and upholstery from fading in the sunlight. Set the timer to close them during the four-hour peak period from 11am to 3pm when the UV index reaches its extreme levels. Taking sun safety precautions is important outside, you may not realise you can sustain sun damage indoors, too.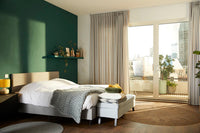 Preserve Your Privacy
If you don't want your lovely family time in your home clearly viewed by your nosy neighbour living in the opposite block 10 feet away, ensure your curtains are closed in certain or all the rooms in your apartment. On your smartphone, one tap can give you all the privacy that you need in an instant. Or even better set your curtains on schedule to let them close automatically every evening.
Increase Your Home Value
Smart home is becoming increasingly popular, which means installing motorised curtains will not only make your life easier, it will also make your home more valuable when you are ready to sell.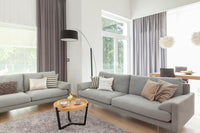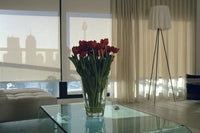 Adds Style To Your Overall Aesthetic
The movement of the motorised curtain is smooth and elegant, you won't see any bunching of curtain fabric on either side of the window when they are in the open position. And when they are closed they will always appear well-balanced, hanging evenly and securely without drooping of the fabric.
Are you the classy type who taps on your smartphone to open your curtain? Or the clumsy type who pulls it with jerking motion? It's your call!
Discover the versatile features of Somfy motorised tracks